Which White Ink Is Best For Screen Printing?
Table of Contents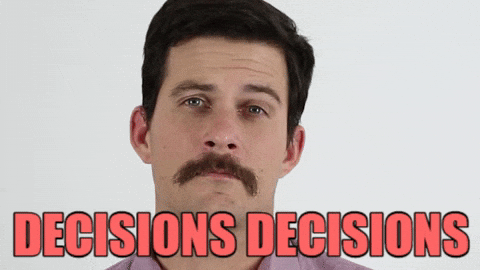 Which white ink is best for screen printing? If you're a screen printer, you've likely asked this question more than once. Well, we didn't want to pop your bubble in the very first paragraph, but your search for the perfect white screen printing ink may never be over.
Printers tend to keep looking as if there's always something better to print on a t-shirt. If you're a professional (or amateur) using plastisol inks for your screen printing, you'll want to get your hands on some of these excellent choices and give them a try.
Several manufacturers offer ink which provide terrific flexibility and spectacular coverage for manual screen printers. Grab a cup of coffee or your favorite beverage (mine is Coca-Cola) and relax while we get into the nitty gritty of white plastisol inks.
Which white ink is best for screen printing? You'll need to decide…
The list below is by no means complete, but we'll go over many of the white inks shops are using today and some of the benefits you might see when using them. We'll also include feedback we've received from print shops throughout the country. Many of these inks are recommended to us by shop owners who swear by them. The list of popular white plastisol based inks below is in no particular order.
Types Of White Screen Printing Inks
When deciding which white screen printing ink to use for your project, there are multiple things to consider. Not only the mesh count of the screens you'll be using, but also if you're printing on polyester garments, a polyester blend, or simply laying down a cotton white.
Best White Inks – Plastisol
Monarch Inks
Monarch Yeti ULT White Ink: Excellent coverage ink with a low cure temperature of 270 degrees. High opacity and a soft hand coupled with excellent dye migration resistance on poly shirts make this a great choice for polyester.
This ink performs surprisingly well with a plethora of fabrics including polyester, cotton, cotton/poly blends, nylon, Lycra/Spandex blends, and polypropylene. Try this ink out on your next batch of custom t-shirts and see what you think.
Wilflex White Inks
Wilflex Bright Tiger White Ink: Good for fiber flattening and standard-cure plastisol inks. This stuff mats down t-shirt fibers well. Printers commonly list this as a favorite and describe it as "creamy". Bright Tiger White info bulletin.
Wilflex Epic Bolt LC White Ink: A great low-bleed, low-cure for poly-blended and cotton fabrics. Designed mainly for textiles, but can be used to print poly bags.
Wilflex Epic Poly White Ink: Ideal for low-cure polyester garments.
Wilflex Epic Quick White Ink: This ink has excellent coverage capabilities with the right conditions.
Wilflex Rio White Ink: This is the white in Wilflex's Rio Mixing System, used to mix Pantone colors.
Wilflex White Plastisol Inks
Rutland White Inks
Rutland LB Premier – Premium low bleed white ink, but word on the street has it that this one is a bit pricey. This ink is best used on an automatic press.
One Stroke White Inks
One Stroke ELT-S Brite White: One Stroke Series' "ELT" stands for extreme low temperature. Which means this series of inks will cure at as little as 250 degrees, making it good for energy savings, preventing shrinkage, dye-blocking, crack and melt resistance. Many screen printing professionals recommend this white ink. According to One Stroke, ELT is soft, stretchable, bleed resistant, and very easy-to-print. This ink can be used to print on just about any fabric. This ink is a bit pricey, but boy is it nice.
One Stroke Hybrid White: This is an opaque ink with a soft hand and is suited well for cotton and poly cotton blend garments. Compared with many other plastisol white inks, this provides very opaque results on dark garments. Print/Flash/Print for best results using Hybrid White.
Union Sport White Inks
Union Sport Poly White: Excellent option for 100% polyester and can be used on blends. Union boast that this ink has dye migration resistance on all 100% polyester performance garments, amazing coverage capabilities, and superior stretch recovery.
Best Practices When Printing With White Ink
If you're having difficulty laying down a nice layer of white plastisol, you're not alone. It's a difficult task at times and doing what you can to make the task easier is a good idea that has benefits you can see. Below are some measures you can take to make printing white ink (plastisol) easier and give you better results.
Warm your platens so the adhesive does its job holding your garments in place.
Stir your white plastisol ink well… No, I mean REALLY WELL. You think you've stirred enough… keep going. You'll find the more you stir, the more workable your ink becomes. That extra 30 seconds you spend on ink mixing will pay dividends.
Keeping the ink warm is a must if you want to have an easier time printing with white ink. 70 degrees or less is going to give you problems. Try to keep your inks well warmed… some people immerse their ink buckets in warm water to heat the ink, some keep the room warm, etc. Do what works for you, but keep your ink warm.
Warm your garments prior to printing: either with a warm pallet or flashing each garment before printing.
Read the instructions on your ink… there are different nuances for each type/brand. For instance, Quick White needs a good amount of time in the conveyor dryer for proper curing.
Working with plastisol white ink: As a general rule, 70-80 degrees in the shop is optimal. If conditions are too hot, your ink can get runny, but colder will make it harder (thicker) and tough to work with. Be sure to give your white inks a really good stir before applying to your screen (this is one of the most important things you can do). In addition to best conditions for the white ink you're working with, you also have to consider the sensitivities of the other products you'll be using at the same time.
Final Thoughts
Screen printing isn't a cake walk and doing it well can be challenging at times. Working with thick white inks cause many printers to pull their hair out. Choosing the best white ink for screen printing your garments is important to your success (and sanity), so try many and take your time deciding which is best for you.
To be perfectly transparent, if you're searching Google with a question like, "Which white ink is best for screen printing?", then you will find many white plastisol inks on the market that can get the job done. You just need to try them until you find one that makes you happy and then follow the process that works for you.