Cheap custom T-Shirts, or inexpensive, quality custom T-Shirts?
Cheap custom t-shirts are fine and dandy if they're made with quality (quality labor, quality materials, and quality processes). Unfortunately, many discount or cheap printed shirt companies out there produce cheaply made tees. This isn't good for the longevity of your custom shirts, and if you're using them to advertise a business, it might not be a good look for your company. Some cheaply made shirts can literally disintegrate after as little as ONE WASH! Printed properly, shirts (like ours) can last years and many wash cycles.
What makes cheap custom t-shirts cheap?
When we speak of cheaply made t-shirts, we're talking about many different aspects of the custom t shirt creation process. The most important of these aspects is processes that lead to a poor finished product. Some examples of less than good quality would be using inferior supplies such as inks, screens, emulsion, etc. Another questionable practice is cutting corners during the artwork design and prep process. This can mean improperly modifying an art file for printing.
After printing a custom shirt, it is of utmost importance to cure the shirt properly in order to adhere the ink to the tshirt permanently. If an inferior dryer is used, the curing will not be complete and the design will tend to fade, crack, or washout within a few washes.
Screen printing equipment and supplies can be expensive, and some teeshirt shops will be mom and pop shops that are using an inexpensive, poorly made press, which doesn't hold registration while printing many items at a time… this results in poorly aligned colors and lines within your design. Use of a quality screen printing press is very important in creating quality personalized tees.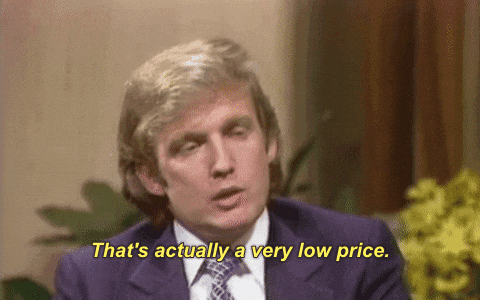 What is quality and why is it important?
Quality is a well made item that looks good and performs as intended. Quality is important because if the item lasts only one wash, it won't look or perform as intended for an extended period of time. While type of shirt, quality of inks, and number of ink colors is important, those items alone don't preclude a company from offering cheap custom t-shirts. It doesn't take much additional effort to show care in creating the custom shirt. Meaning… cheap custom t-shirts can still be quality made custom tees!
Takeaway…
Looking for cheap custom t-shirts is terrific. Just make sure you're dealing with a company that puts care and quality into their products. Here at Priority Screen Printing, we use the finest products (Such as Gildan, Hanes, and Port & Co.) and give each garment print the care it needs. You might be surprised to find that many times, we also have the lowest cost. Sometimes an extra pass with the ink is needed… we do it. Other companies might be thinking about saving the cost of the extra ink.. we don't. We want it to be right for you. Sometimes the print is a bit rough, we'll heat press it to make it look and feel right. You can trust our process, because we work to perfect it every day. And our low facility and labor costs help keep our products competitively priced.
Our Attention To Quality
All of our tees are hand printed with the latest in screen printing press technology. We want you to get use from them for years to come. They won't look faded or wash out after just a few wash cycles like digital printing or vinyl pressed shirts are known to do. Printing methods matter and we aim for quality. That's why we recommend screen printing for durability and vibrant colors. We don't use automated machines which can misprint, mishandle, or damage the garment. Printing by hand assures you that we're touching every shirt we print, making certain it meets our standards. So, before it gets into your hands, it's in our hands so we can make sure you'll like it.
Contact us today so we can tell you how we can help with your project. We'll discuss what you need and tell you about minimum order required to get the absolute best deal. We provide many personalized shirt options, quick service, and free shipping to many Southern California locations.
Whether it's t-shirts, sweats, pants, backpacks, corrugated signs, tote bags, or any other printable product… we ensure that what you get is something we're proud of. That way, you can be proud to wear it with your message/graphic on it.